The ingredients in this pie are an eclectic marriage of gut loving resistant starch, polyphenols and anti-inflammatories. I hope you enjoy it as much as we did!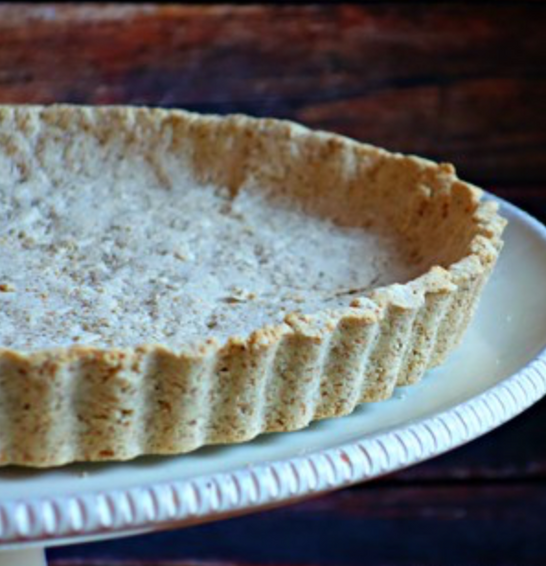 Crust
Ingredients
1 cup PLUS 3 tablespoons tiger nut flour
⅓ cup arrowroot flour
¼ teaspoon fine sea salt
5 tablespoons virgin coconut oil, melted and cooled slightly
1-1/2 tablespoons water
Instructions
Preheat oven to 350F.
In a medium bowl, whisk together tiger nut flour, arrowroot and salt, breaking up any lumps.
Add the oil bowl, stirring or using fingers to completely combine (it will have a moist, crumbly texture).
Add the water, stirring until combined.
Press dough evenly in bottom and sides of an 8-inch or 9-inch pie pan or tart tin.
Prick the bottom of crust with a fork to release steam during baking.
Bake for 20 minutes or leave unbaked for a raw pie!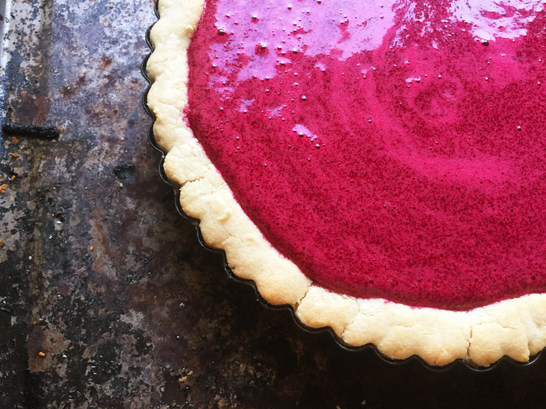 Filling
Ingredients
½ cup raspberries
½ cup cherries
½ cup steamed beets
1/3 cup melted coconut oil
1/3 cup melted coconut butter/manna
5 tbsp honey
1 tsp vanilla powder
2 tsp lemon juice
¼ tsp sea salt
2 scoops Vital Proteins Gelatin (replace with Flax Egg for Vegan)
Instructions
Blend all filling ingredients except gelatin or flax egg in high speed blender or food processor until smooth.
Pour in gelatin or flax egg and blend briefly until combined.
Spoon and spread mixture evenly into pie crust.
Place in freezer for 30 minutes until the filling has set, reaching the texture and density of cheesecake.
Remove from freezer, letting pie sit for 10 minutes so that it becomes room temp.
Add your toppings – more berries, walnuts, or make a crumble with the crust ingredients! Serve!
Created with